by L@urent on nov.21, 2010, under Aviation photo trips @, LIL - Lille Lesquin, France
Just seen 7T-VJX was today's aircraft operated by Air Algerie on DAH1048 flight to LIL. I was back to shopping and discovered the aircraft was already above Paris … a quick (and safe) drive to LIL was not allowing me to catch this one on arrival. One hour and a half later, sun was still present to get it !!!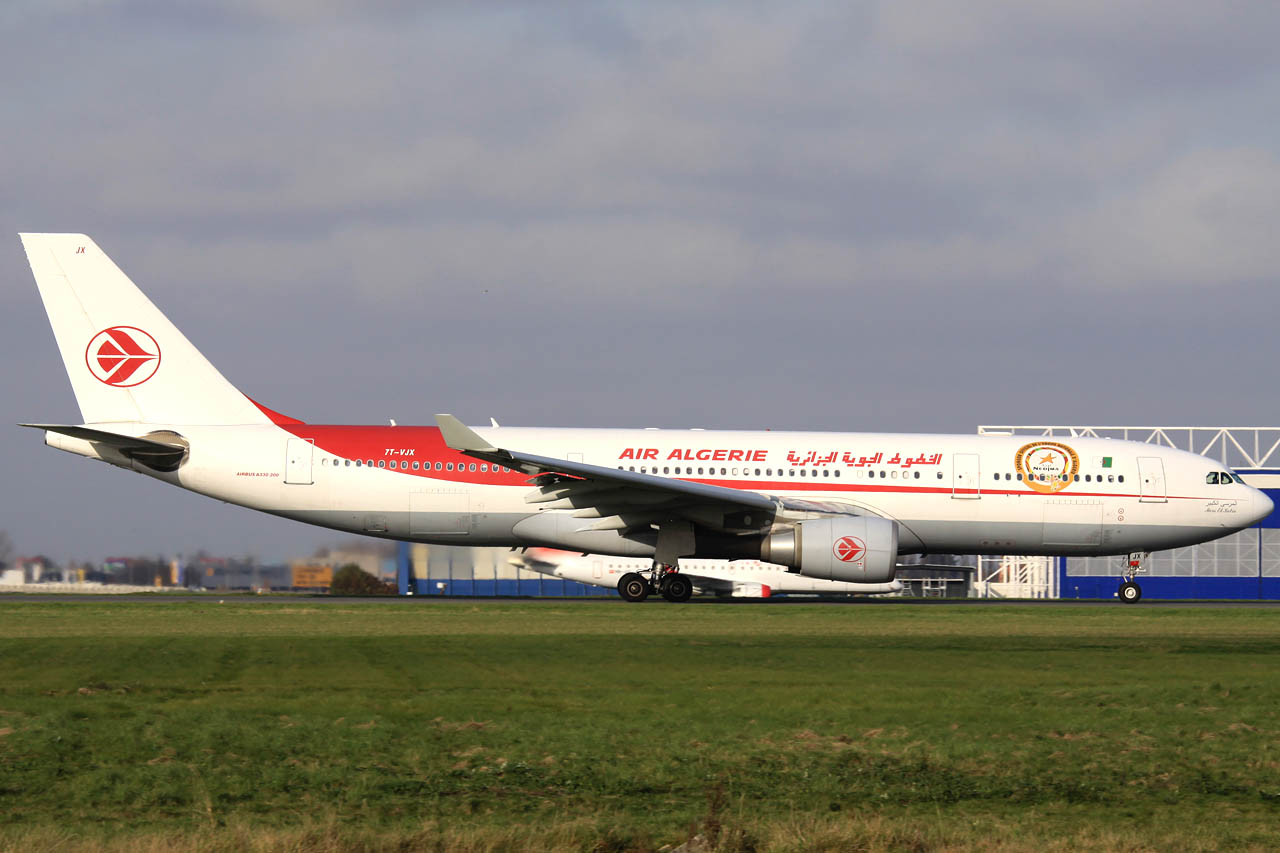 7T-VJX A330-200 Air Algerie by L@urent (click to enter photogallery)
The aircraft wears a "Nedjma - Sponsor officiel de l'équipe de football d'Algérie" sticker. It appeared in june for the 2010 World Cup.
I feel lucky to get this aircraft five months after the event !!!
7T-VJX A330-200 Air Algerie by L@urent (click to enter photogallery)